My grandfather. Hershel King. There are so many ways to describe and talk about him that this blog would end up a novel when finished. No amount of explaining would come close to painting a picture of how important he is. He was our family's rock. I could tell you about his childhood working on the farm…stealing fruit off the back of trucks as they drove thru the Kentucky mountains. I could mention how he faked his age to enroll in the Navy, just so he could be closer to his brothers. He courageously fought on a spotter ship and then received an injury that sent him onto another path of life—hitchhiking across the states to Wichita, KS, where he met my Grandmother Jean.
All in all, there was not anything my granddad did not achieve. He was stubborn and hardworking, but he was also lighthearted and always knew how to make you laugh. He was the most evident example of "love" I will ever know.
In March of this year, I temporarily moved back to Kansas, not knowing exactly what I was going to experience. Grandpa had escalating health issues, including cancer and a rare blood disease. Doctors gave their opinions, and those were not what we wanted to hear. I will keep the sad details to a minimum because I know so many of you reading this have endured a similar struggle with a loved one.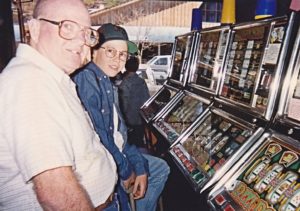 Hershel wanted to fight, and that's exactly what he did. My sister, my mother, and I united to make sure we were there for him every step of the way. We did all we could to make him smile, to make him laugh, and to hold him when he cried. The stories he told us in his final weeks were so amazing. What a life! I stayed up many nights in the hospital and simply watched my grandfather sleep…asking myself, "Can I do this? Can I lose him? Is he in pain? Is he ready?"
Then on April 30th, with his daughter by his side, he traveled on to the unknown. In his heart, he knew he was going to meet the Heavenly Father.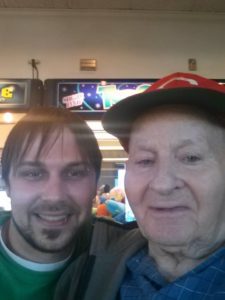 My best friend and mentor taught me so much in my life. He gave me the strength to fight my own disease and reminded me I was just like everyone else. He taught me how to truly laugh, how to make others feel love, and how to feel love myself. He showed me that what looks like weakness is often really hidden strength. He made me feel talented beyond measure.